PC 4 software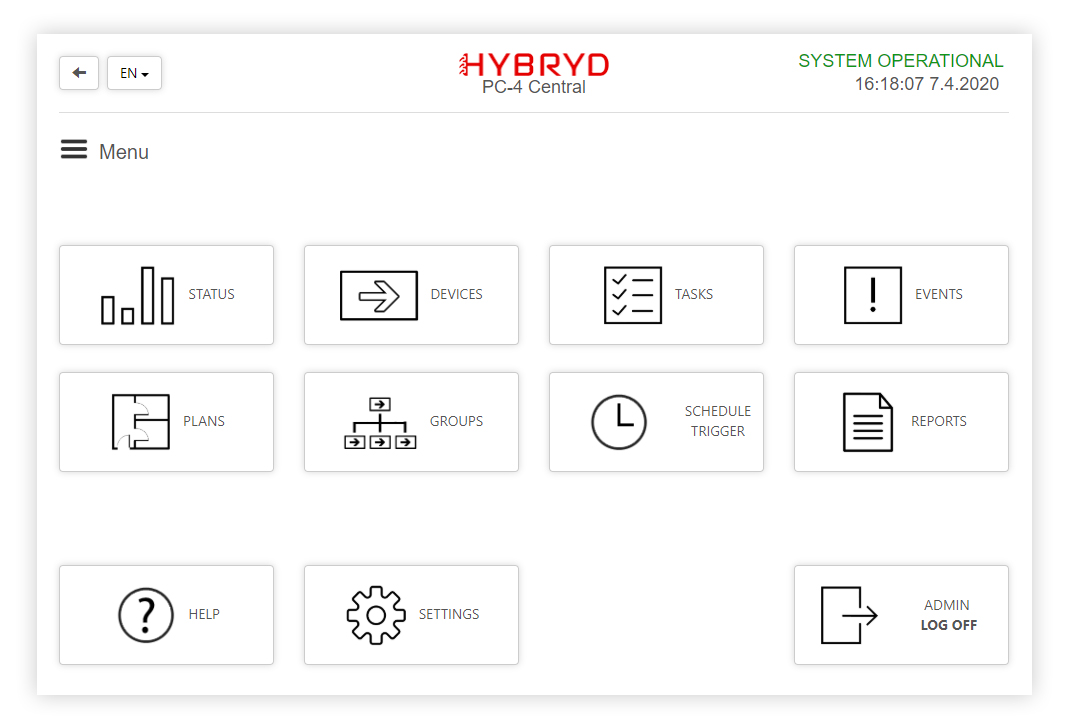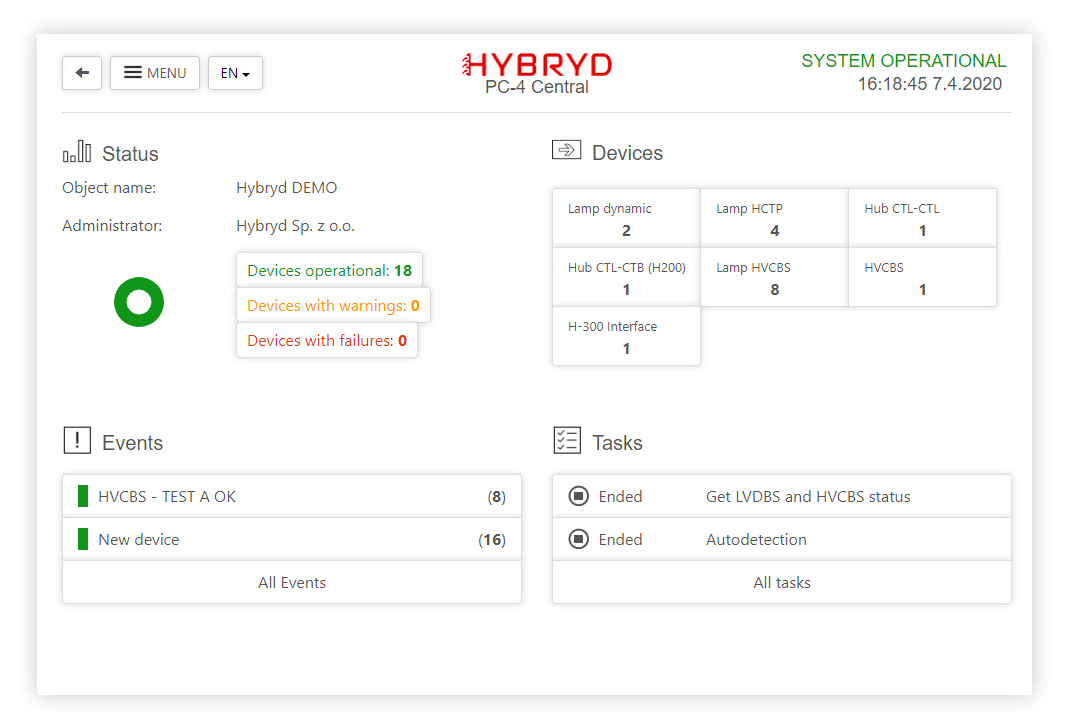 PC 4 software developed by Hybryd is a central system point allowing for easy management of all the system elements.
It works under the control of Microsoft Windows.
PROGRAM COMPONENTS
• Background system service - responsible for communication and implementation of user's demands
• WWW server providing user's interface
• SQL Database.
SYSTEM FUNCTIONS
• Performance and planning efficiency tests
• Detailed reporting on the condition of devices
• Configuration of dynamic luminaires
• Luminaires controlling
• Advanced diagnostics
• Localisation of damage in the plan building
• Supporting all centralised Hybryd systems:
– DYN system (Dynamic Lighting)
– Central Test System
– LVDBS System
– HVCBS System.
ORDERING
Installation and software activation is performed by the manufacturer's
service or supplied in the pre-installed form with
the computer set.
MINIMUM COMPUTER REQUIREMENTS
| | |
| --- | --- |
| Processor | Dual-core 1,5 GHz or better |
| RAM memory | 2GB |
| Free disk space | 10GB |
| Communication port | 1 x USB or 1 x Ethernet |
| Operating system | Windows 7/8/10 |
| Optional | Uninterruptible power supply UPS |
REPORTS
The system is able to generate many reports depending on a schedule. It is possible to generate report the overall system and device status or create a detailed report with a list and a description of events for each device. Reports may be generated in PDF or HTML format and they are archived in the system with the possibility of subsequent preview.
INTEGRATION WITH BMS
Integration with the BMS system is possible by the following two means:
• Through ETHERNET interface and MODBUS TCP/IP protocol
• Through EIA-485 interface and protocol MODBUS ASCII or RTU.
VISUALISATION
A plan in vector technology constructed based on the as-built documentation. It allows for rapid localisation of malfunctions:
• A colour indicates a luminaire status
• After choosing a luminaire in the plan, a device profile view is generated
• The possibility of rapid localisation of a single luminaire in the plan.