About us

The Hybryd Company was originated in 1986 under the name of the Electronic Device Planning and Production Company Hybryd Ltd., and was, at first, located in Zabrze. At the time, multilayer hybrid modules for medical devices were produced, then the offer expanded to the application for railway signaling equipment and, subsequently, for motorization. In 1996 the company premises relocated to Pyskowice, nearby Gliwice, and the mechanical park was developed. What is more, the technology production was extended to module assembly on PCB plates. Since 1997, the range of production broadened to electroluminescent lamp power supply electronic modules, that is electronic ballasts and emergency lighting supply modules. While the production was under the process of improvement, the new emergency lighting supply modules equipped with digital interface were implemented. Most of the production is based on its own construction, elaborated in constructional department. The Integrated Quality Management System Certificate acknowledges, in accordance with the ISO 9001:2008 standard, high quality of our products.
Production potential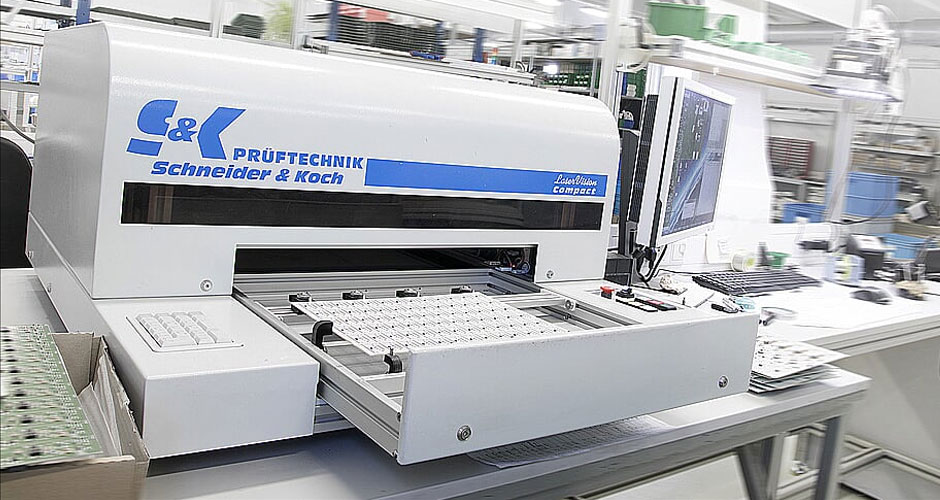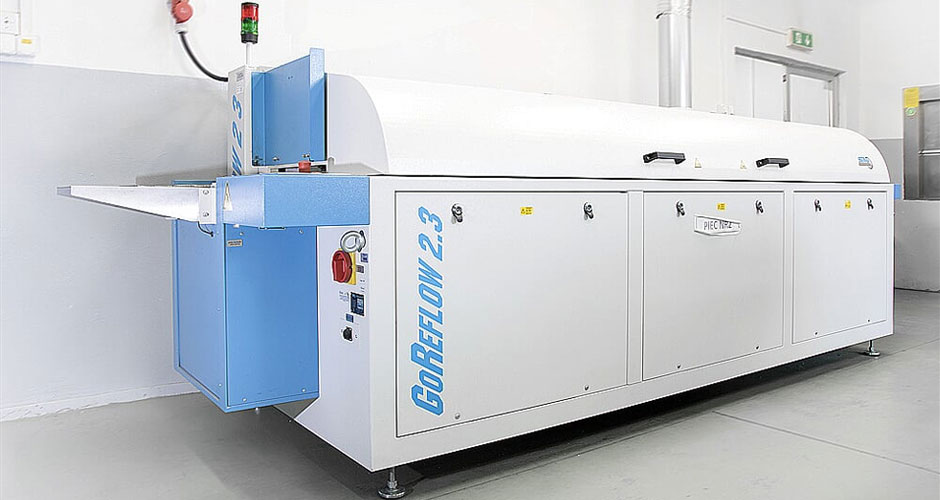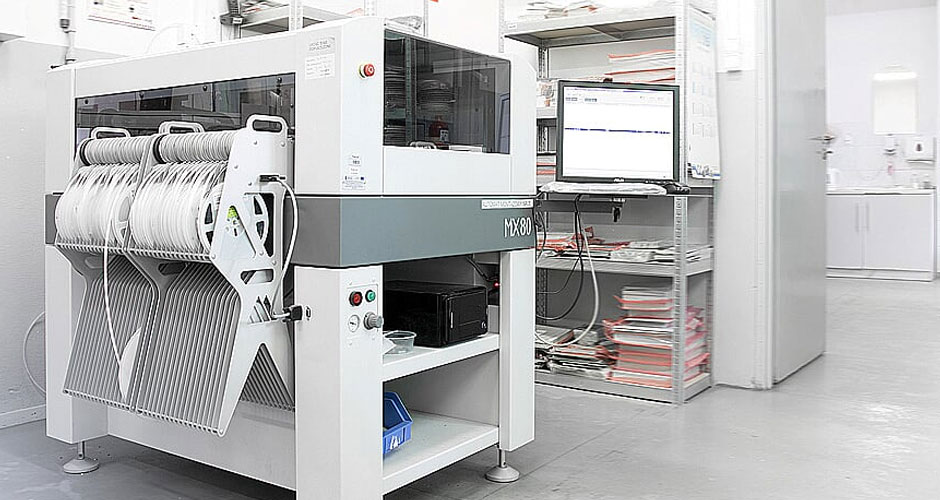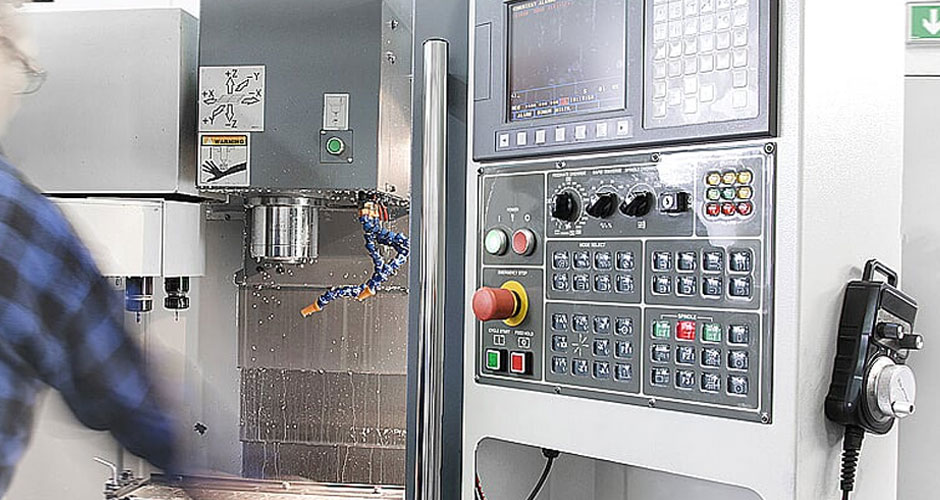 The company has full access to the constructional – production infrastructure with automatic electronic assembly (SMD line), and also to the electric and mechanical service stations. The devices produced are of the highest quality, and the company provides both, efficient guarantee, as well as post-guarantee service.
The company has four production departments with highly qualified workers:
- Luminaires assembly department
- SMD assembly department
- Mechanical department
- THD (Through hole mounting) department
The company is in a possession of:
- high-tech production infrastructure occupying about 2000 m
2
- specialized in electronic assembly machine park
- vast warehouse area